Hello my new friend and welcome!
This course is designed for the Outsider: someone who doesn't ever feel like they fit in, regardless of where they are or what they're doing.
It's designed to do that by answering a few key questions as rapidly as possible, and with as little coursework as possible. Namely:
WHO are you, really?
WHAT drives you?
WHY is anything in your life as it's been?
You're going to be surprised at how simple it is to find these all-powerful answers.

And to then put that knowledge to work creating the life of your dreams, regardless of what that is.
I say "regardless" because we do not all share the same vision for success.
But we do share the same problems in trying to achieve it.

Those problems are universal. And their fixes don't discriminate between demographics.
They apply to all of us, no matter who we are, how we got to here, or what we wish we could be doing instead.
That makes finding their solutions simple!

And these simple fixes are what I'm offering you right now!
Yes, "simple"!
Because all this is about is finding a way to live as yourself
without having to put on masks, play games, or sacrifice so much
to gain so little in return.
Things we've all done, or still do, to whatever degree, simply to survive.
There's more to life than simple survival.

But the only way to see this other world is by waking up to your awesomeness first.
This course will help you do just that.
Then, weight lifted from shoulders, we'll begin the real work together. The work you were meant to do all along.
And I can hardly wait to see what that means for you and I both!
Be well!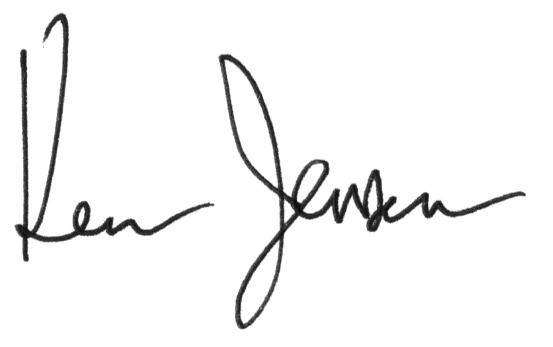 Ken Jensen
Table of Contents